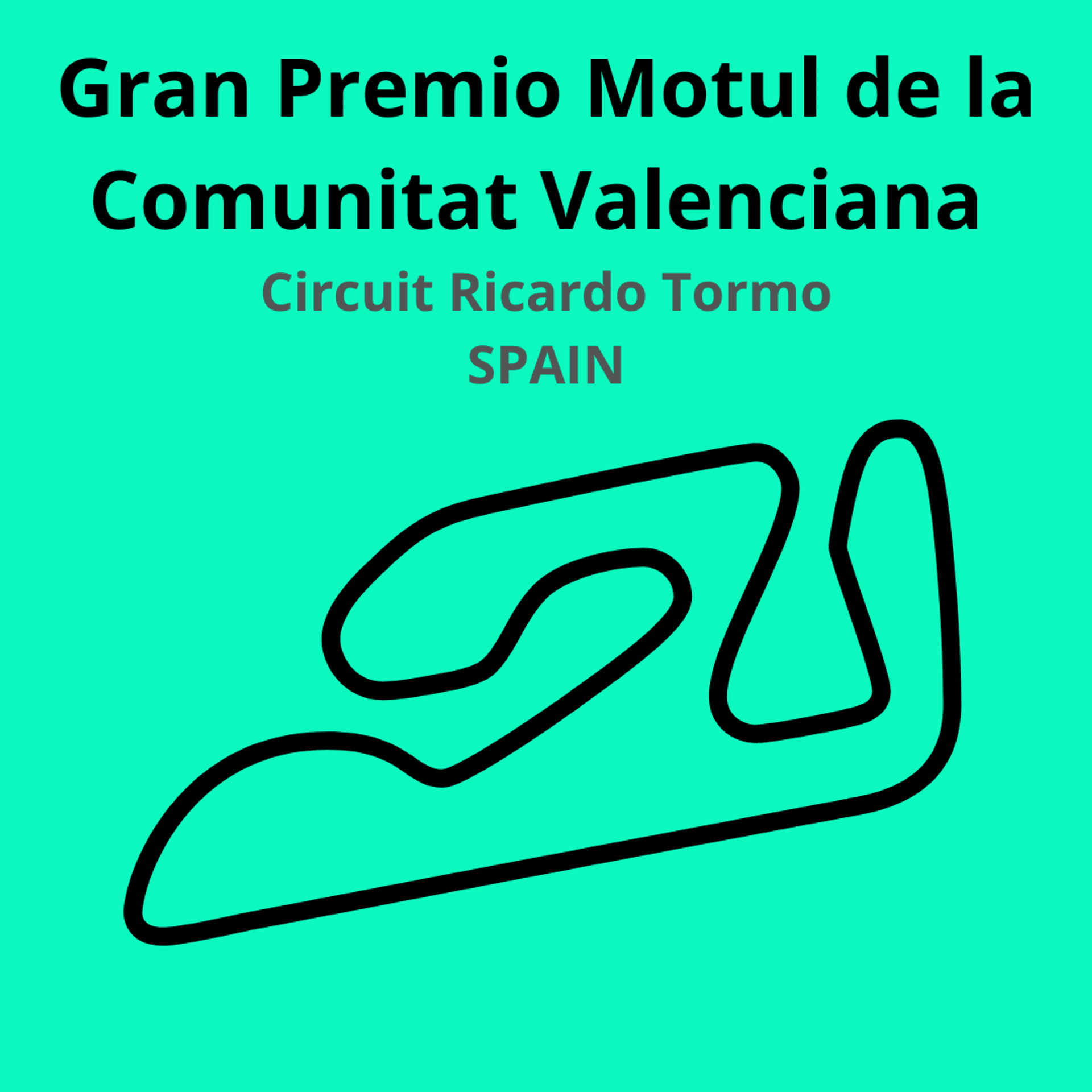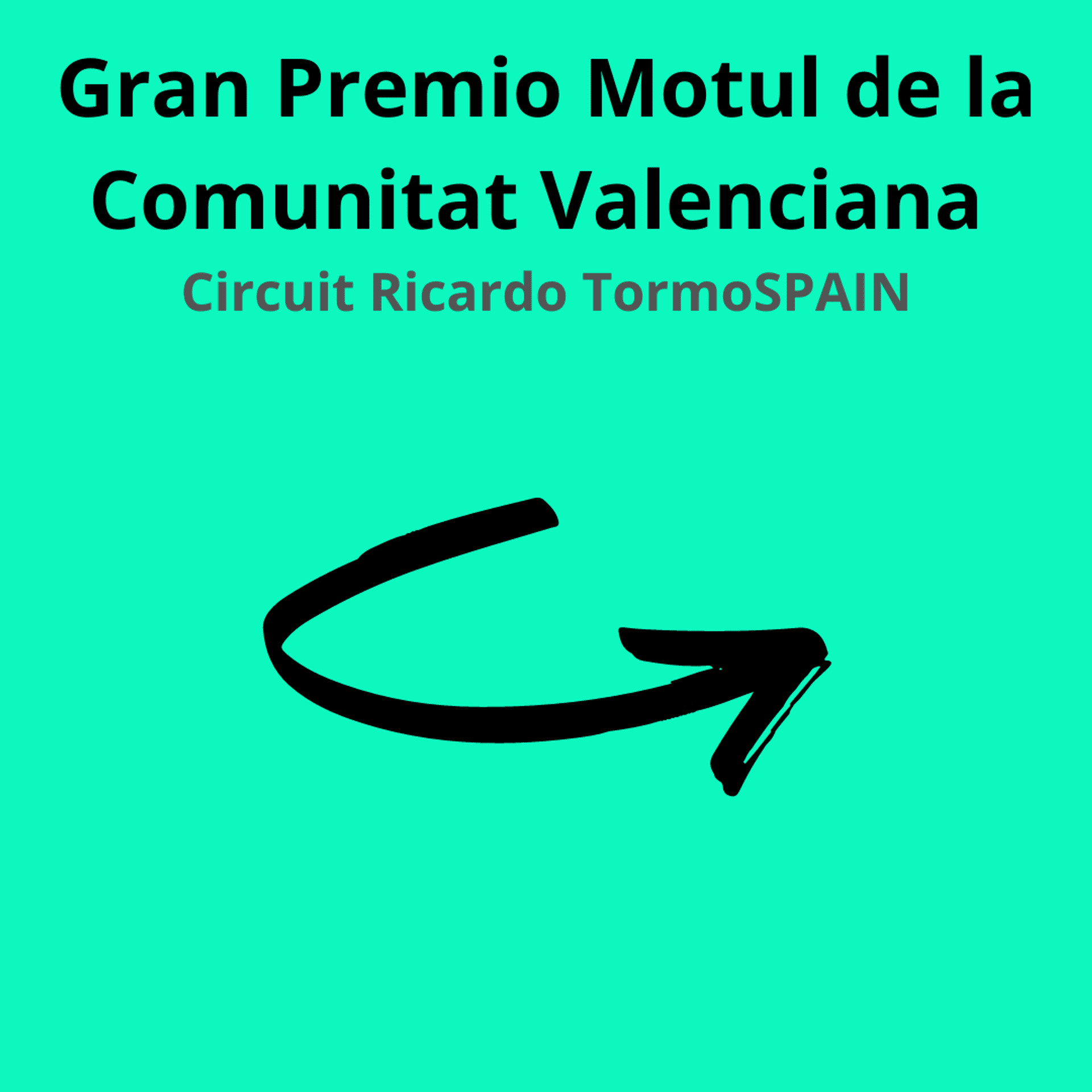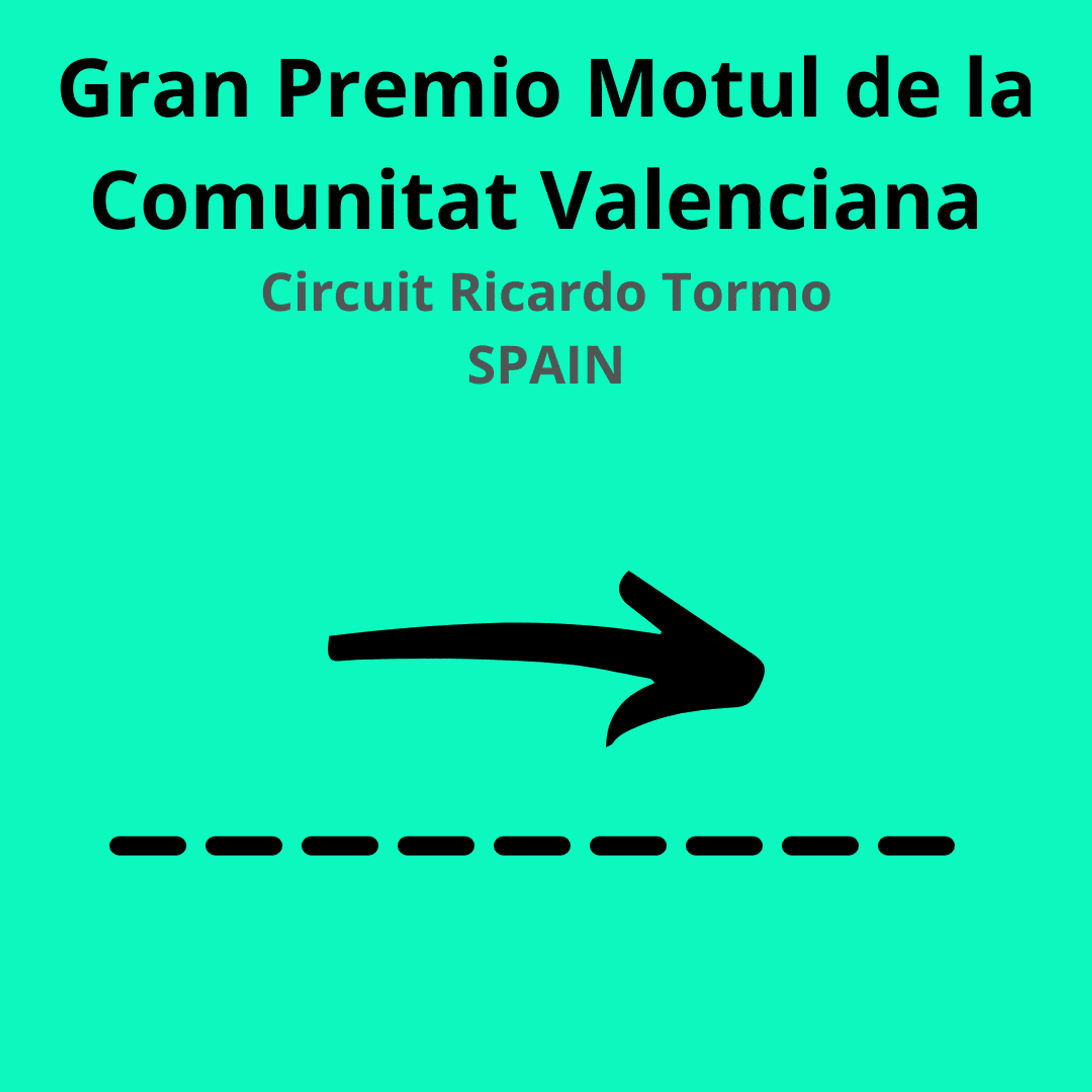 STRAIGHT LINE
4.0 km
2.49 miles.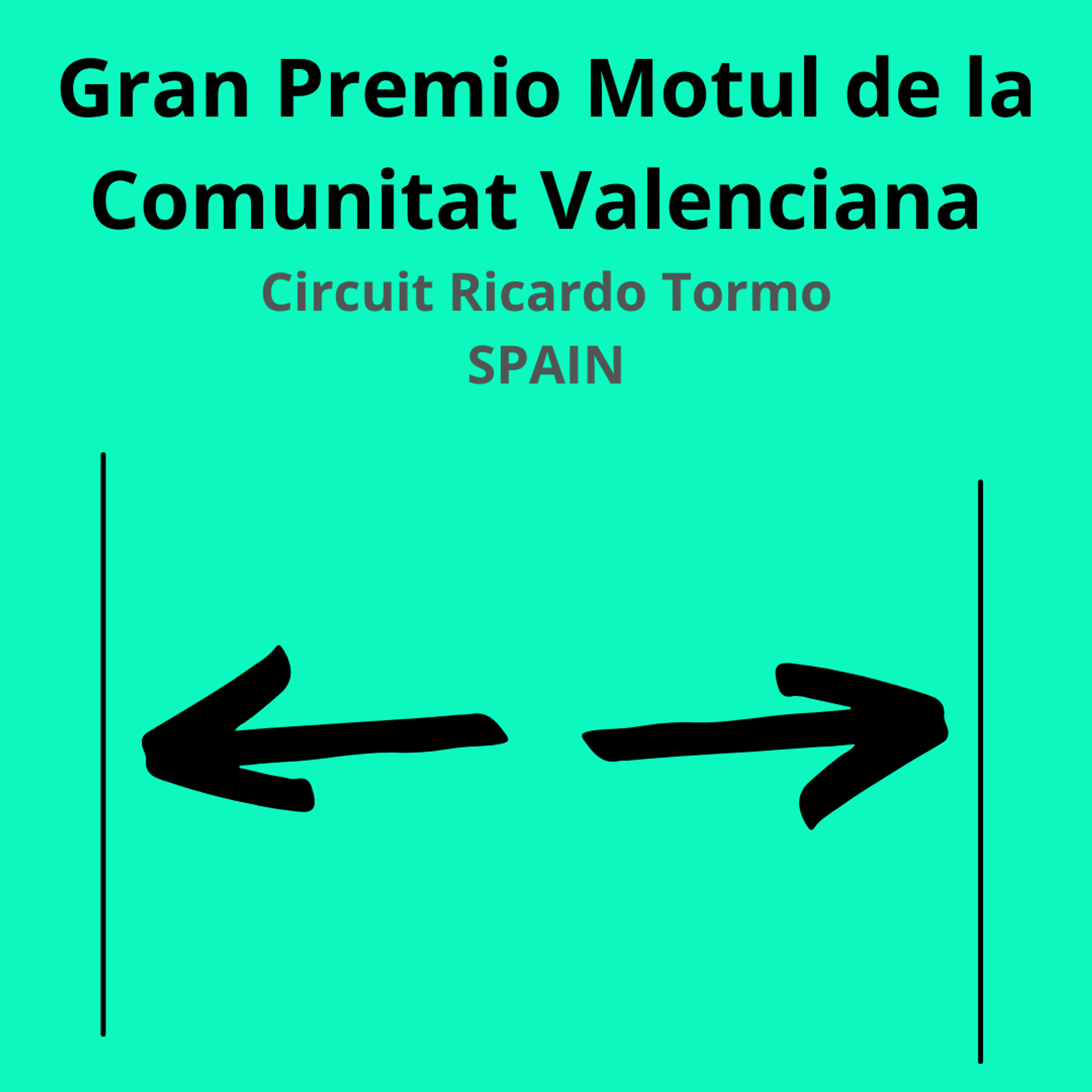 The Gran Premio della Comunitat Valenciana is the race that traditionally closes the season, it is run on the circuit named after the Spanish rider Ricardo Tormo, twice world champion in the 50 class and died in 1998 from leukemia. The track is in Cheste, 20 km from the city of Valencia, it runs counter-clockwise, it measures about 4,000 m and is made up of short straights and fourteen rather slow curves, which oblige drivers to use low gears. The finishing straight is a little less than 900 m long and here the drivers can reach 335 km/h. Valencia is a narrow track with "forced" trajectories: overtaking is difficult and it is essential to start well.
Despite this, however, the circuit is classified with a difficulty index of 3 out of 5: considered the most affordable of all four Spanish circuits of the MotoGP.
Thanks to the configuration of the track, the 150,000 spectators in the grandstands have the opportunity to see a good part of the track, enjoying the show to the full.
DISCOVER MORE