02.04.2023
SHARK TANGO WINS VICTORY IN ARGENTINA!
Tony Arbolino handled his attack to victory in wet conditions at the Termas de Rio Hondo circuit to perfection, sealing his fourth Moto2 victory.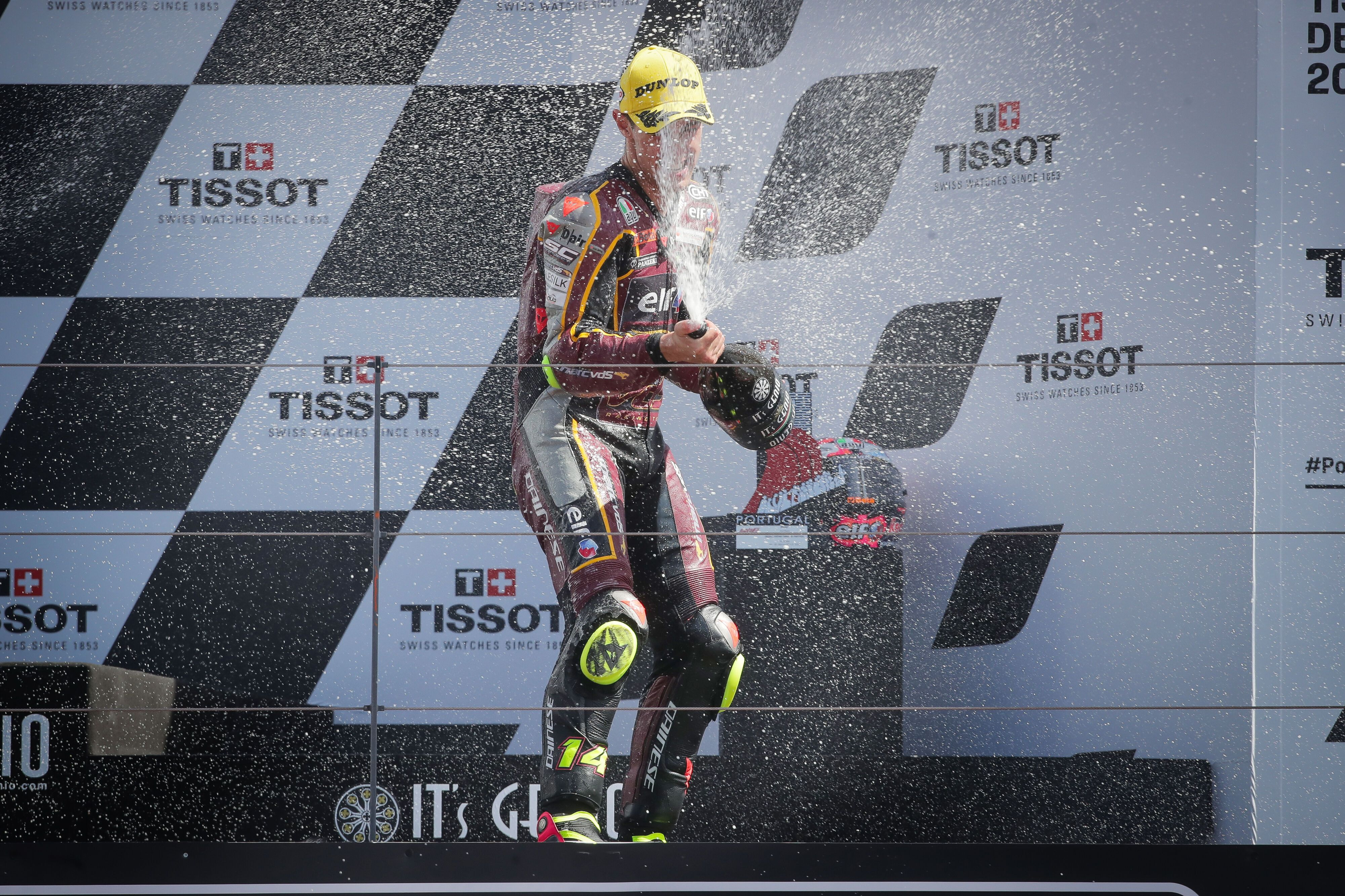 Weather conditions worsened today in northern Argentina. Overnight rain and steady morning drizzle left the 4.8-kilometer Termas de Rio Hondo circuit wet for the Moto2 race, which began at 1:20 p.m. Italian time.
Since Moto2 has never raced in wet conditions all weekend, the race was shortened to 2/3 of its initial distance: the riders thus covered 14 laps instead of 21.
Tony skillfully started from eighth place on the grid and took four positions in the first lap to take fourth place. After another good overtaking move in turn 13 on lap 3, Tony then set his sights on attacking leader Alonso Lopez, who had an impressive 0.7-second lead.
So it was a race of lucidity, intelligence and patience, but also aggressiveness that allowed Tony first to study the Spaniard, and then overtake him with a great move at Turn 5 commanding the race to victory!
Tony won the fourth race of his Moto2 career by 0.66 seconds, taking the lead in the World Championship with 41 points.
This was also his fifth podium finish in the last six races.


🎙️Tony:
"It's great to win and take two consecutive podiums. And to be leading the championship is the most incredible feeling ever, I swear. I'm super happy with my team. They believed in me and worked like crazy for me. I felt great in the rain and they gave me the perfect bike. Now we have to move forward and keep our focus so that we can improve my comfort on the bike at the next round in Texas. I want to thank everyone who helped me get here!"