26.03.2023
ARBOLINO STARTS 2023 WITH A GREAT PODIUM COMEBACK
Tony Arbolino put in a superb comeback in the Moto2 season opener by finishing third.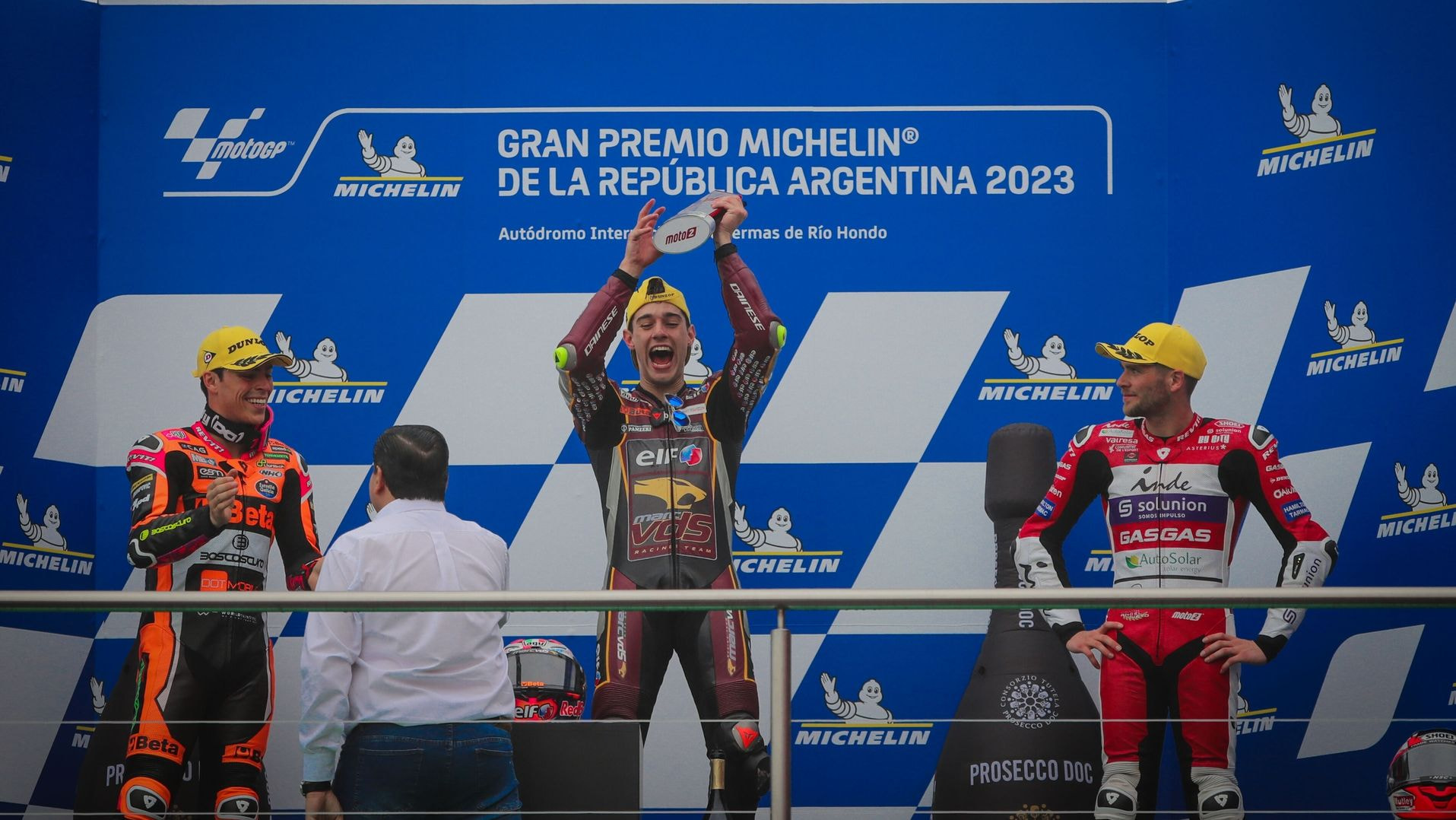 From new change to the race weekend schedule for 2023, warm-up sessions (Warm Up) will no longer be held on Sunday morning, which means that the first track time of the drivers' day will be held right in the race.
Today the track conditions were perfect at the Algarve International Circuit: a sunny sky with a track temperature of 31 degrees.
Tony made a good start, however he then lost a position finishing 9th on the second lap before starting his comeback to the podium. The Italian quickly worked his way up with a series of excellent overtaking moves and by lap 9, he was already third!
After setting his personal best time on lap 13, Tony started to get closer to the leading duo, bringing himself within 0.8 seconds of Pedro Acosta and Aron Canet. But with a few laps to go, the Italian decided to intelligently stay in his firm 3rd place.
This is Tony's 6th podium in the Moto2 class, and his 4th in the last 5 races!!!




🎙️Tony:
"Honestly, we did not expect this, but I was mentally prepared for it. However, this was unexpected as we checked the times on Friday and Saturday and it suggested that this would not be the easiest race of the year. But in the end we made it. The bike was working very well, I am really proud of the team for that. I was trying to catch up to the top two but I was losing one or two tenths in some corners and I couldn't catch them. I was taking too many risks. Then I saw there was a gap, so I tried to manage it and finish the race."